Job Seekers
Did you know that 85% of jobs are filled through networking? At Connect to Careers, you'll get to make connections with potential employers and explore your options.
This is a free drop-in event. You can register in advance but it is not required for job seekers.
Employers
Register for Connect to Careers if you have job opportunities open today or upcoming within the next six months.
Meet face to face with more than 3,000 students and alumni from three top Hamilton institutions, as well as job seekers from the Hamilton community.
Registration is now closed.
Employer One Survey
Take the Employer One Survey for your chance to win a booth at the fair.
---
Getting There
Hamilton Convention Centre, 1 Summers Ln, Hamilton, ON L8P 4Y2, visit Getting There for more information.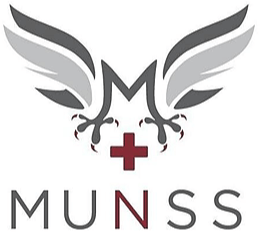 The Connect to Careers committee is pleased to announce that we're partnering with the McMaster University Nursing Student Society (MUNSS) for the Job Fair. MUNSS is a student body of BSCN students from all sites (McMaster, Mohawk, Conestoga) and all streams (Basic, Accelerated, RPN-BScN). MUNSS represents the nursing student voice and provides a link between students and faculty. Nursing graduates and current students from all three sites of the collaborative program. Mohawk and Conestoga RPN students will be attending the fair.